Everything In One Place
Navigate the entire design process with ease using HVAKR's intuitive workflow.
Develop your Basis of Design
Takeoff and Zone Spaces
Perform Load Calcs
Size Equipment
Design Duct Systems
Export PDF and CSV Reports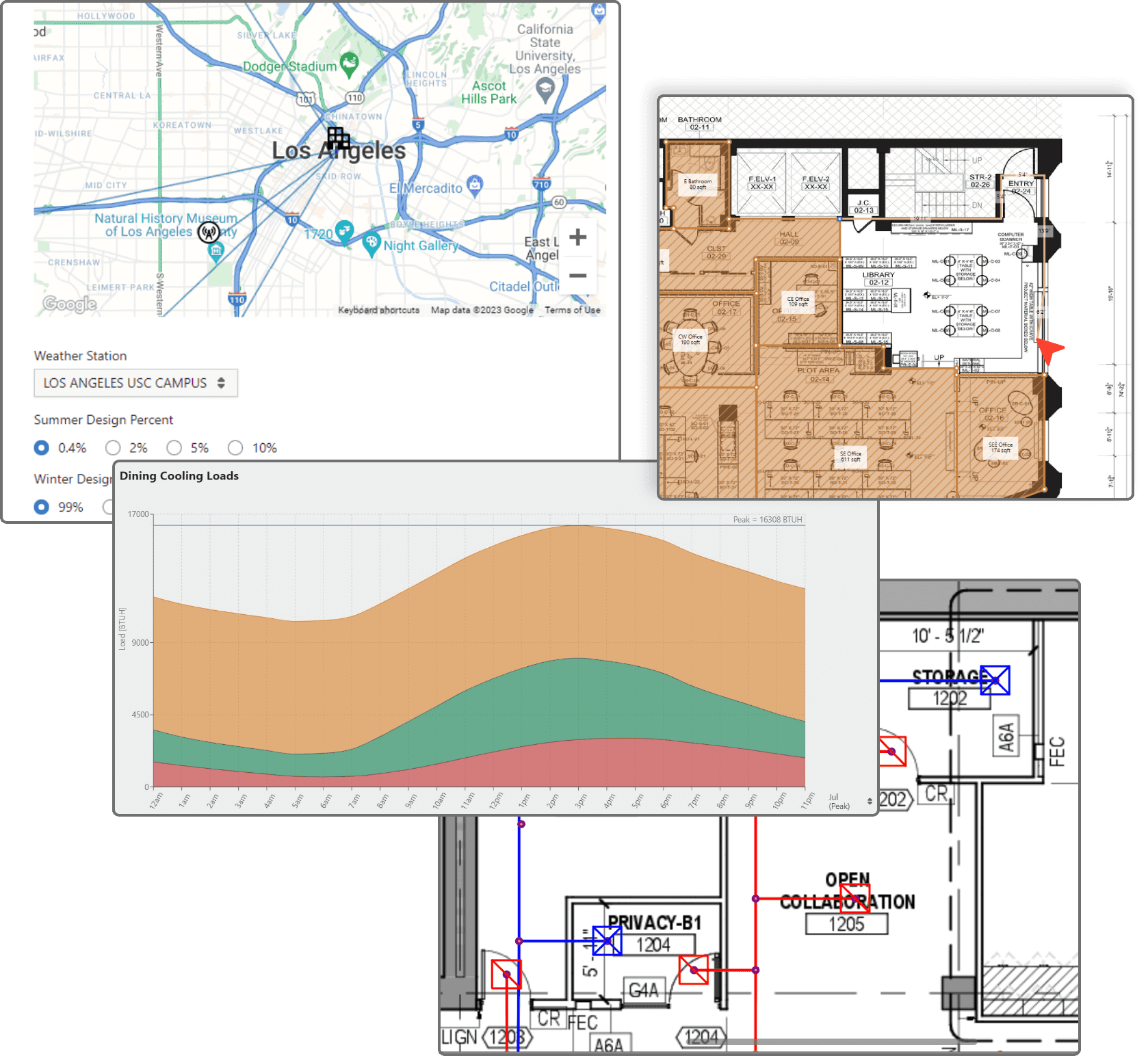 Visual Inputs, Visual Outputs
HVAKR is designed as a visual calculator. By importing floorplans to use as a backdrop, the user can see the project come together as they work.
The result is a workflow that's easy to use and easy to review.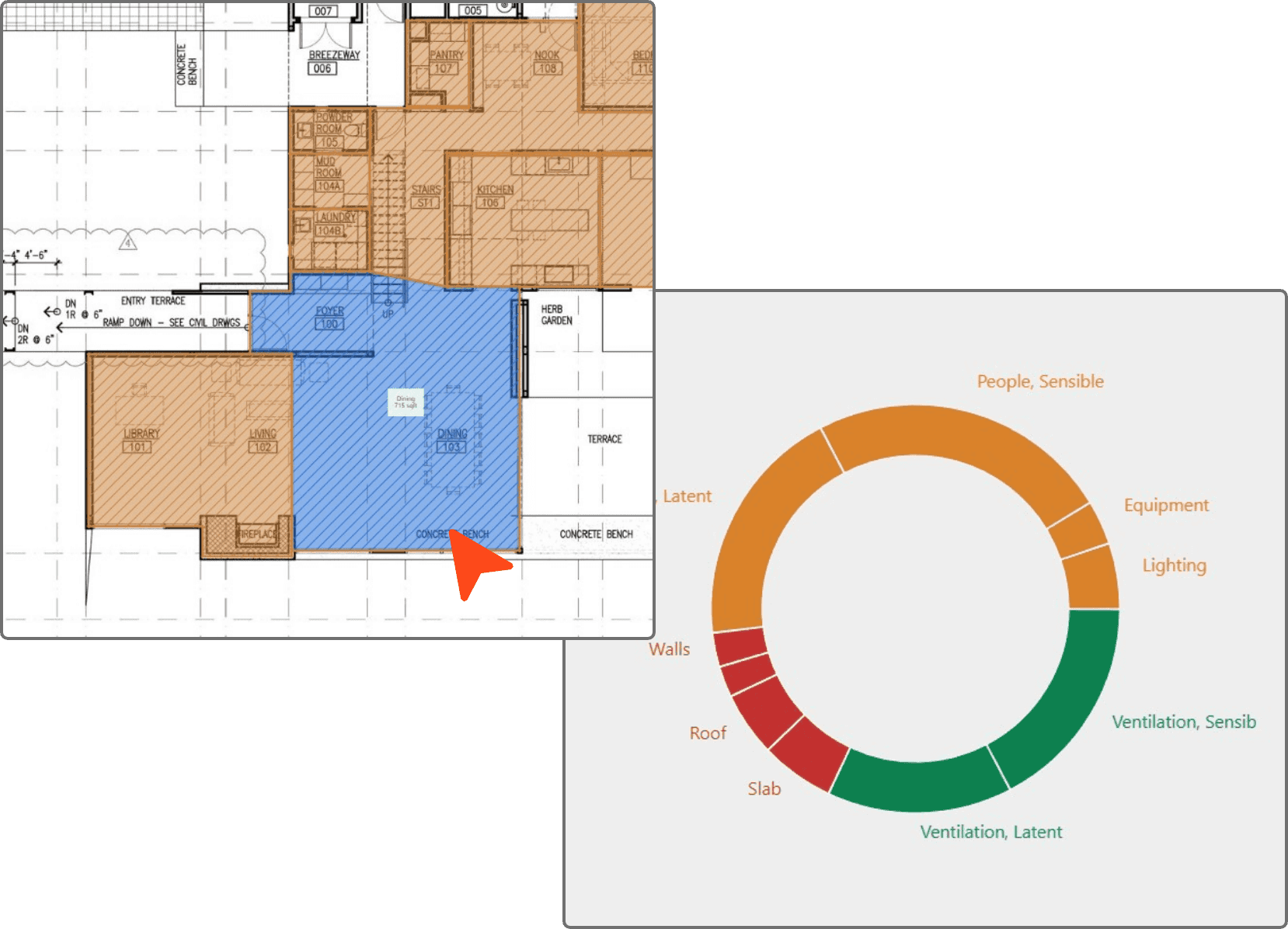 Agile Design
With a fully integrated design platform, you can change underlying criteria and see updated results instantaneously.
What happens if the architect changes their window selections after the mechanical design is complete?
Simply change the window values and HVAKR will automatically update your design, from loads, to CFMs, to duct size.
What used to take days, now takes seconds.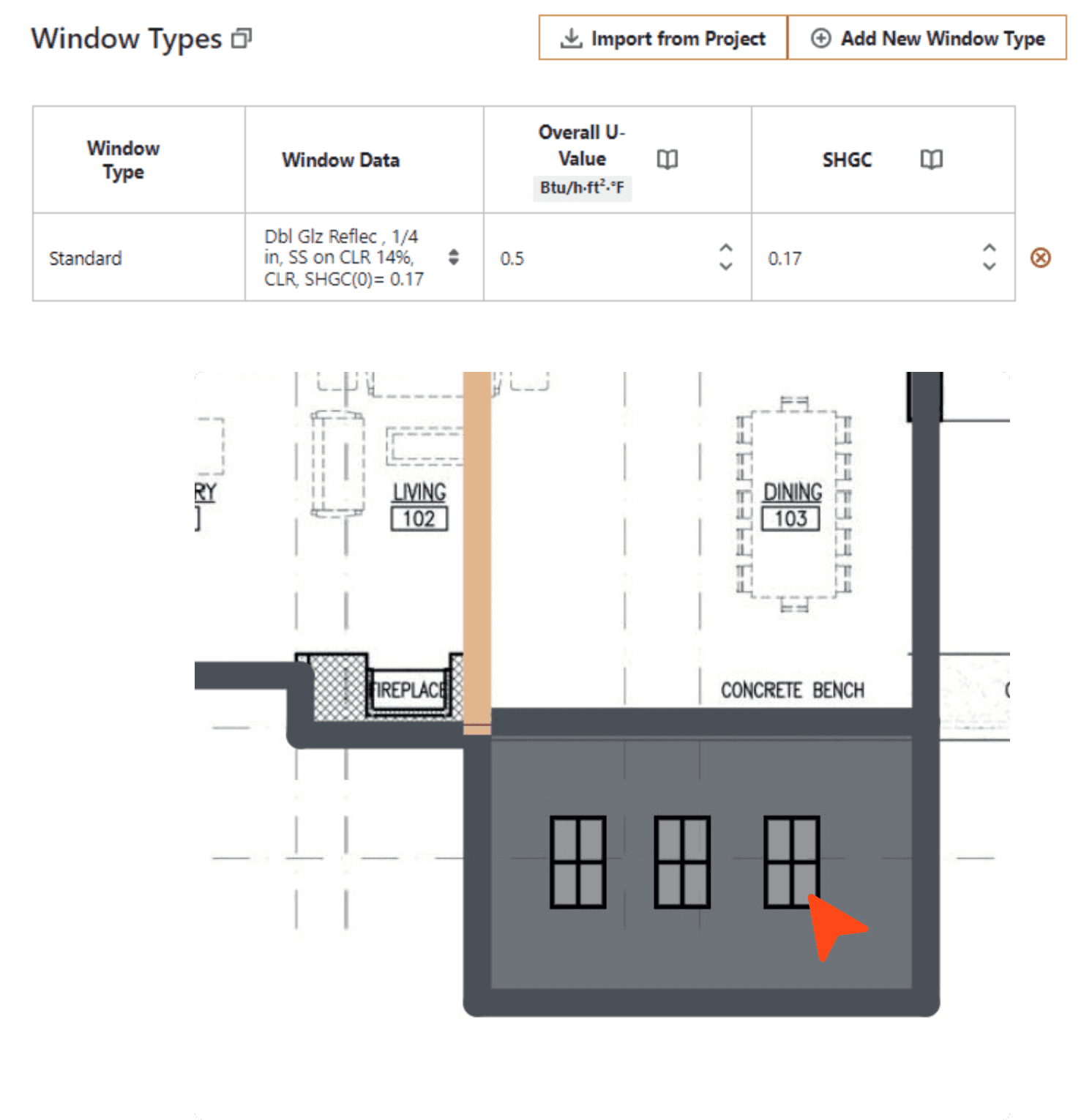 Professional Reports
Analyze, deliver, and impress with eye-catching reports.
Export a PDF or CSV file of your results through HVAKR's Report feature.